Events Calendar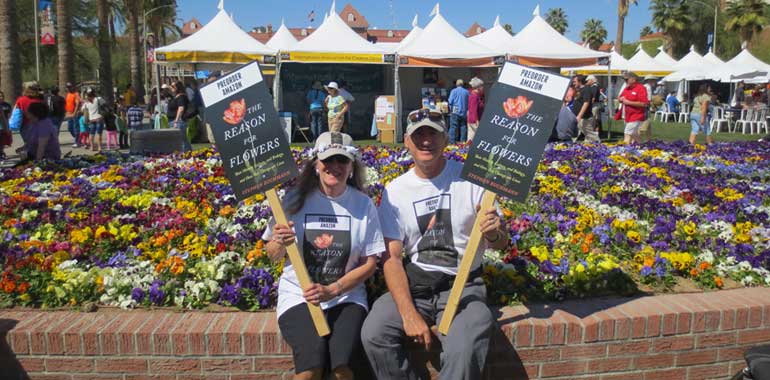 STEPHEN'S PERSONAL APPEARANCES:
April 1, 2016 from 10:30 AM to 11:00 AM
(The Bee Tree, my children's book)
12:00 to 1:00 PM
(The Reason for Flowers)
United States National Botanical Garden, Washington, D.C. Just off the national mall
near the U.S. Capitol building.
Lecture, readings and signing, public event
"The Reason for Flowers" and "The Bee Tree" (children's book)
http://www.usbg.gov

March 17, 2016 at 1:00 PM
Master Gardeners, Saddlebrooke, AZ
"Why Gardeners Matter"
Illustrated SW Pollinators talk and book signing. Members only event.
March 13, 2016 from 10:00 to 11:00 AM
Tucson Festival of Books, Univ. AZ Campus
"The Birds and the Bees: The Relationship Between Human Nature and Mother Nature." A panel Discussion with authors Stephen Buchmann and Sy Montgomery (2015 National Book Award Finalist for her "Soul of the Octopus").
Location: Chemistry bldg. Room 111, Sunday, 10:00 am to 11:00 am. Moderator: Michelle Conklin (Executive Director, Tucson Botanical Gardens). Sales and book signing in the Koffler Patio following panel Q&A.
February 2, 2016 from 5:30 to 7:30 PM
"The Reason for Flowers: What Flowers Are Telling the Birds, Bees and Us!"
Kiva Room at the Junior League of Tucson (2099 E. River Rd., Tucson, AZ). Time to be announced. Friends of Pima County Public Library
Author reading and signing, public welcome.
Cost: $35 ($25 of which is tax deductible)
January 15, 2016 from 3:00 to 4:00 PM
"The Reason for Flowers"
Explore Booksellers, Bookstore, 221 East Main St., Aspen, CO
Author reading and signing event, public welcome
http://www.explorebooksellers.com

December 1, 2015 from 5:00 to 6:30 PM
"The Reason for Flowers"
University of Arizona Bookstore, Tucson, AZ
Presentation, author reading and signing event, public welcome
http://uabookstore.arizona.edu
October 9, 2015  at 6:00 PM
White Mountain Nature Center, Pinetop, AZ
Illustrated talk and signing, Members Only event
http://http://www.whitemountainnaturecenter.org
October 6, 2015 at 6:30 PM
Tucson Botanical Gardens
Tucson Rose Society members event, Illustrated talk and signing
http://www.tucsonbotanical.org
October 4, 2015  at 2:00 PM
Special Event
Tohono Chul Park, Education Ctr. #1, Tucson, AZ
Author reading and signing
http://http://tohonochulpark.org/special-events/
August 17, 2015 at 1 - 3:00 PM
The Bookstore, Frankfort, Michigan
Author reading and book signing event
https://www.facebook.com/frankfortbookstore
July 23, 2015 at 7:00 - 8:00 PM
Changing Hands Bookstore, Phoenix, AZ
Illustrated talk, reading and signing event
http://www.changinghands.com/event/buchmann-jul2015
Interviews and Media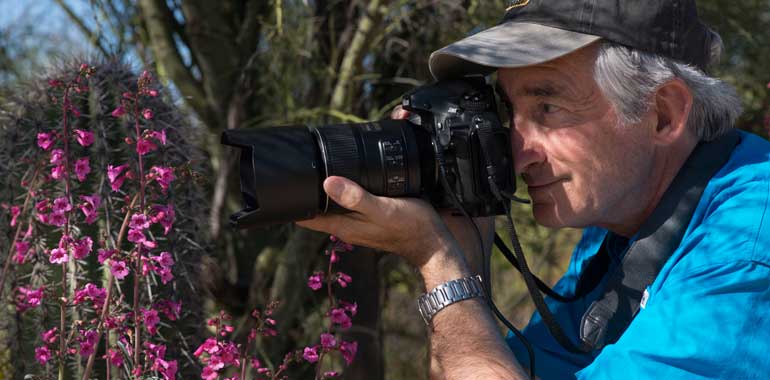 February 22, 2016
The Larry Corley Show
Radio interview about "The Reason for Flowers" with host Larry Corley. Station WQNA,  88.3, The Edge, Student and Community Radio, an NPR affiliate in the Chicago area (Springfield, Illinois).
An MP3 download link follows:
February 14, 2016
Book review of the paperback edition by the Chicago Tribune
http://www.chicagotribune.com/lifestyles/books/ct-prj-new-paperbacks-reasons-to-stay-alive-20160217-story.html
February 14, 2016
UCD Story also on Patch.com by Dave Colby
http://patch.com/california/davis/real-reason-flowers-not-just-valentines-day-1
February 9, 2016
"Why Valentine's Day Isn't the Real Reason for Flowers"
UC News about Entomology and Nematology
A blog by Kathy Keatley Garvey. UCD is Steve's alma mater.
http://ucanr.edu/blogs/blogcore/postdetail.cfm?postnum=20176

February 9, 2016
The John Hines Show
Radio Interview about "The Reason for Flowers" with host
John Hines. CBS Minnesota, WCCO-AM 830
http://minnesota.cbslocal.com/show/the-john-hines-show/
February 9, 2016
"Main Street", Fargo, ND. Prairie Public Broadcasting, an NPR affiliate. A regional talk show serving North Dakota, NW Minnesota, and NE Montana. Host is Doug Hamilton.
URL program link follows:
http://www.prairiepublic.org/radio/mainstreet?post=65136
February 8, 2016
Radio interview, the Vic McCarty Show
WMKT-AM, Petoskey, MI
February 8, 2016
Radio interview, "Everyday" show with host Daniel French.
WCGO-AM, Chicago, IL
February 5, 2016
Radio interview with Brian Ellison
KCUR, "Up to Date", Kansas City, MO
http://www.kcur.org/post/reason-flowers
January 28, 2016
Radio interview with Dr. Alvin Jones
"The Business of Wisdom"
WJFK-AM 1580, CBS Radio Washington,
WCBQ-WHNC-AM, Greater Raleigh, N.C.
http://www.dralvin.net/stephenbuchmann/
October 16-17, 2015
"Our Vanishing Flowers"
An Op Ed in the international New York Times,
October 16, 2015
INYT Op-Ed Oct 17-18, page 09
And same with color photographs, in the Breaking News
online edition of the New York Tines on Oct. 17th. http://tinyurl.com/qgre3pq

October 7, 2015
"The Reason for Flowers"
Top of Mind radio interview with host Julie Rose
Website archive, Third segment this date, from 78:05 - 104
BYU Radio and BYU Radio SiriusXM Ch. 143
http://www.byuradio.org/episode/9a08f828-e9ea-404d-93bb-8508d99294e6/top-of-mind-with-julie-rose-taliban-in-afghanistan-libraries-reason-for-flowers
October 3, 2015
"The Reason for Flowers"
This Way Up Radio (New Zealand), Host/presenter Simon Morton
14 min 55 second interview also available for download as an Ogg or Mp3 file
http://www.radionz.co.nz/national/programmes/thiswayup#audio-201772849
Sept. 2015
Discover Magazine
book review
http://discovermagazine.com/2015/sept/3-books
August 5, 3015      
Kari Moran's BookRadio Show
Show #202, Interview about The Reason for Flowers
http://thebookradioshow.com
August 5, 2015
Scribner Magazine, online
"How Stephen Buchmann Came to Write The Reason for Flowers"
http://www.scribnermagazine.com/2015/08/how-stephen-buchmann-came-to-write-the-reason-for-flowers/
July 30, 2015
Smithsonian Magazine
"How Flowers Changed the World, From Ecosystems to Art Galleries" by Elizabeth Quill
http://www.smithsonianmag.com/science-nature/how-flowers-changed-world-ecosystems-art-galleries-180956110/?no-ist
July 24, 2015
(rebroadcast on KUAZ-FM on November 27)
Arizona Public Media Radio interview on KUAT "Arizona Spotlight"
with host Mark McLemore
https://radio.azpm.org/p/azspotlight/2015/7/23/68731-the-reason-for-flowers/
July 24, 2015
AZTV7/CABLE 13, Phoenix television, The Morning Scramble! with host Sandy Moss
July 23, 2015 5:30 PM
Eight Arizona PBS, KAET Phoenix television interview on "Arizona Horizon" with host Ted Simons
http://www.azpbs.org/arizonahorizon/detailvid.php?id=15635
July 20, 2015
Time Magazine, book review by Sarah Begley, page 26
http://time.com/3951163/the-reason-for-flowers/
July 18, 2015 5:48 PM ET
National Public Radio, "All Things Considered," Weekend edition Interview with NPR host Arun Rath "Birds, Bees And The Power of Sex Appeal: The Ribald Lives of Flowers"
http://www.npr.org/2015/07/18/423478625/birds-bees-and-the-power-of-sex-appeal-the-ribald-lives-of-flowers
And the NPR.org excerpt:
http://www.npr.org/books/titles/423523081/the-reason-for-flowers-their-history-culture-biology-and-how-they-change-our-liv?tab=excerpt#excerpt
July 16, 2015
Phoenix New Times article
"Stephen Buchmann on The Reason for Flowers and His Favorite Cacti"
http://www.phoenixnewtimes.com/arts/stephen-buchmann-on-the-reason-for-flowers-and-his-favorite-cacti-7477379
July 12, 2015
Science News magazine (online)
"Flowers' roles considered in ecosystems and economics"
https://www.sciencenews.org/article/flowers'-roles-considered-ecosystems-and-economics
July 11, 2015
New York Times: Matter
"Unraveling the Pollinating Secrets of a Bees' Buzz"
Article by Carl Zimmer which features research by Buchmann and colleagues
http://www.nytimes.com/2013/07/11/science/unraveling-the-pollinating-secrets-of-a-bees-buzz.html?_r=1
July, 2015
Horticulture Magazine online