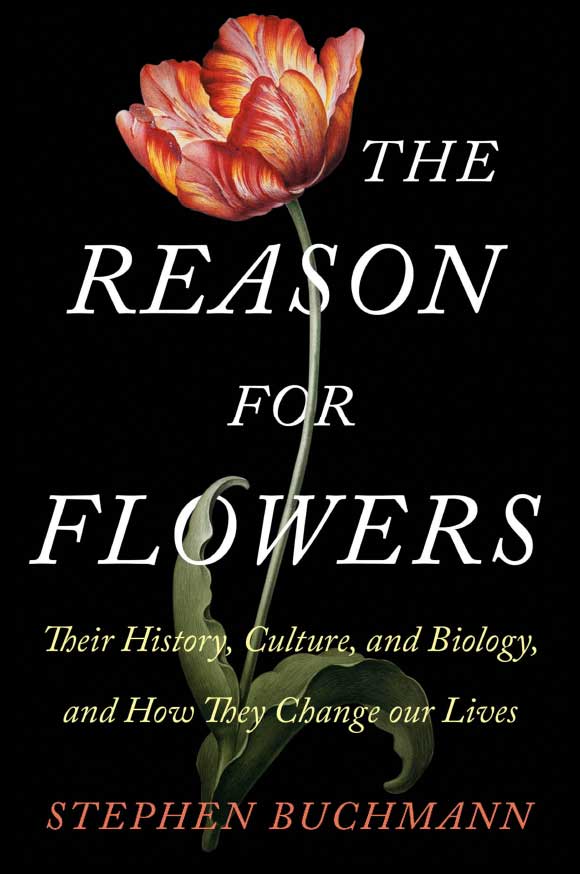 The Reason For Flowers:
Their History, Culture, and Biology, and How They Change our Lives 2015/2016


Note- A revised paperback edition was published on February 9, 2016
The lively and definitive story of the beauty, sexuality, lore, economics, and ecology of the world's flowers, written by a devoted scientist and illustrated with his stunning photographs.
Flowers, and the fruits they become, feed, clothe, sustain, and inspire us. Indeed, they have done so for all of human history. Yet although we use flowers to celebrate important occasions, to express love, and to please our senses, we know little about them, their functions in nature, or even how we depend upon them.
In a volume that will delight gardeners, naturalists, cooks, artists, or anyone interested in history or culture, author and scientist Stephen Buchmann explains how bees, butterflies, and other insects; birds; and bats all relate to flowers in ways crucial to the well-being of nature. Next he takes us on an engaging exploration of the roles flowers play in the production of food, spices, medicines, and perfumes. Flowering plants, Buchmann then shows, have long served as inspiration in our myths and legends, in the fine and decorative arts, and in prose and poetry.
Flowers have in fact so thoroughly seduced us through their myriad shapes, colors, textures, and scents that we buy some ten million a day; because of our extraordinary appetite for more unusual blooms, plant breeders have created not just a seemingly infinite variety of tulips, roses, and daylilies but such unnatural blooms as blue roses and black petunias.
Stephen Buchmann is an expert guide through the fascinating world of flowers, and his masterful and perceptive narrative illuminates just why there is, indeed, a reason for flowers.
An Italian edition was published on October 29, 2015 by Ponte Alle Grazie, a publisher in Milano. This translation is available by searching for the title on Amazon.com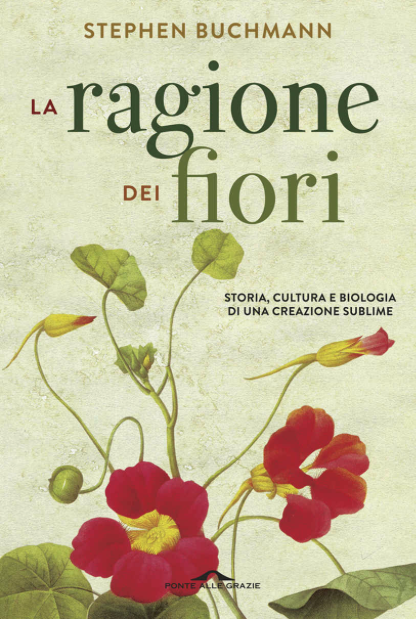 More